BBQ Academy of Jiří Dolenský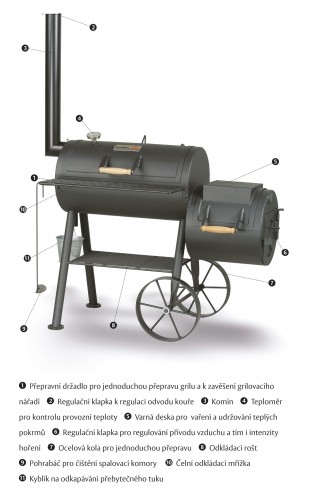 How Does It Work?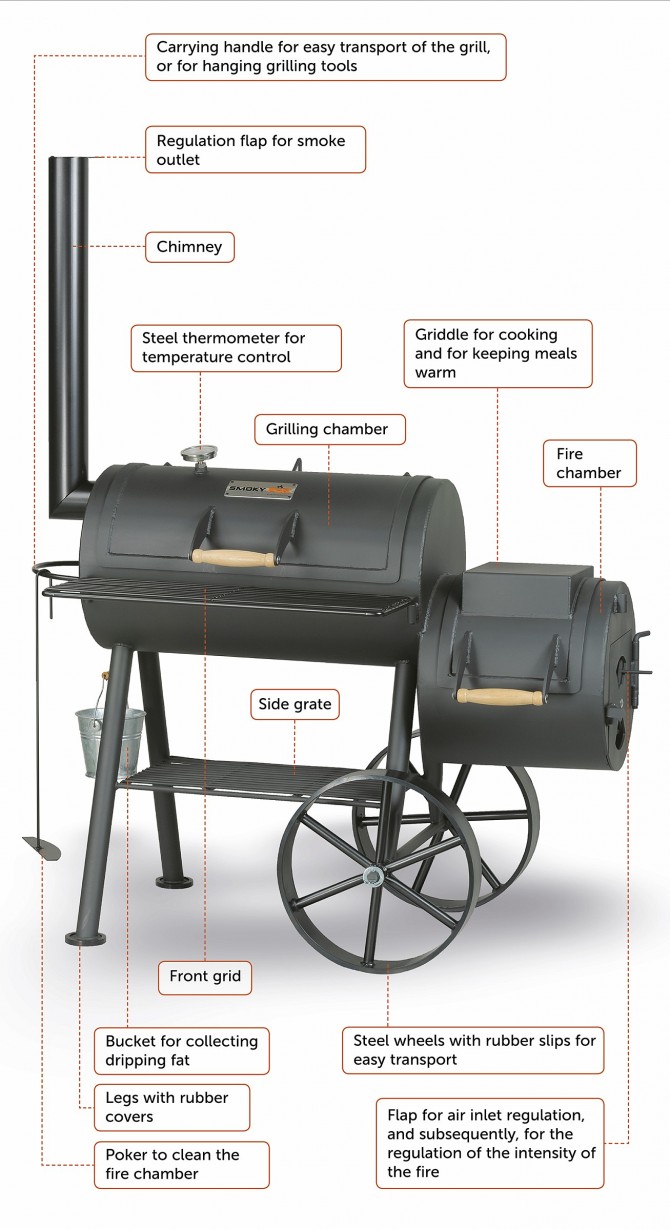 Garden grills SMOKY FUN are traditionally exclusively handmade. Their sturdy construction, thick steel sheet used for the body of the grill, and stainless steel cooking grates have proved their qualities. Dozens of thousands of satisfied customers are the best proof. As a producer, we keep developing and improving our products. We can also offer a wide range of accessories.
The SMOKY FUN grills are very user-friendly. You start the fire in the fire chamber and wait until the grill reaches the required temperature. The temperature can be regulated by the regulation flap placed on the door of the fire chamber and also on the chimney. The bimetallic thermometer will always keep you informed about the interior temperature of the grill. The grill works on a principle similar to that of a stove. Heat is created in the fire chamber situated next to the grilling chamber. The smoke and hot air flow into the grilling chamber and, if needed, further on into the smokehouse and then are released through the chimney. The temperature can be controlled or regulated with a flap for air inlet regulation, a lid of the fire chamber, a regulation flap of the chimney, and a thermometer.